Ticket info
The ticket sale is open – click the icon on right "Buy tickets" and follow instructions.
Daily timetable you will find here (UPDATED 14.07.2023) – click this link!
Security instructions
To ensure a safe event, please do not bring with you the following items: umbrellas, sharp implements or other arms, liquid fuel, alcohol, drugs, explosives or fireworks. There´s refreshments and food available for purchase in the area but you can also take non-alcoholic refreshments with you in a plastic bottle. Please note that your belongings can be checked at the entrance and forbidden items might be removed. 
Site map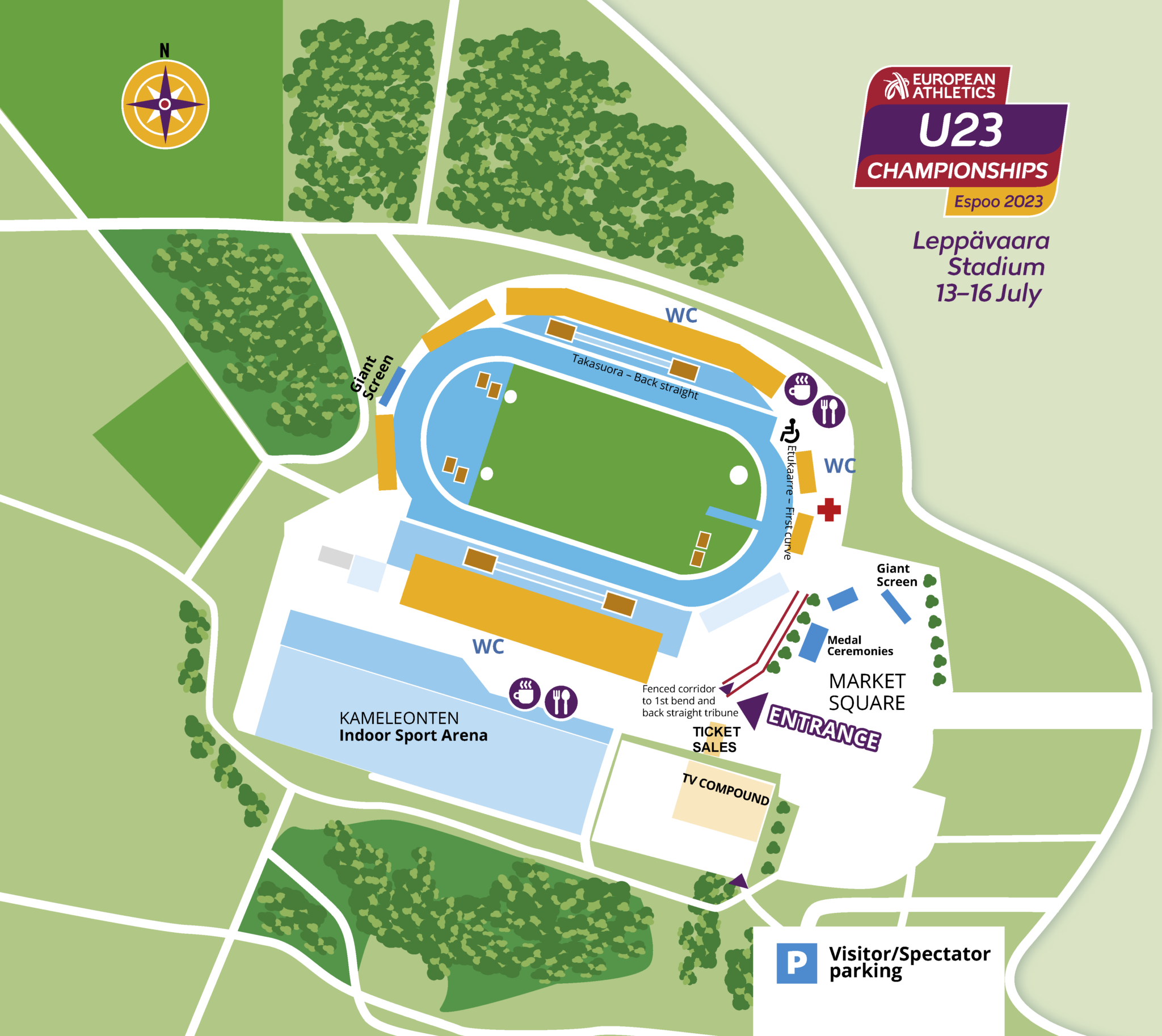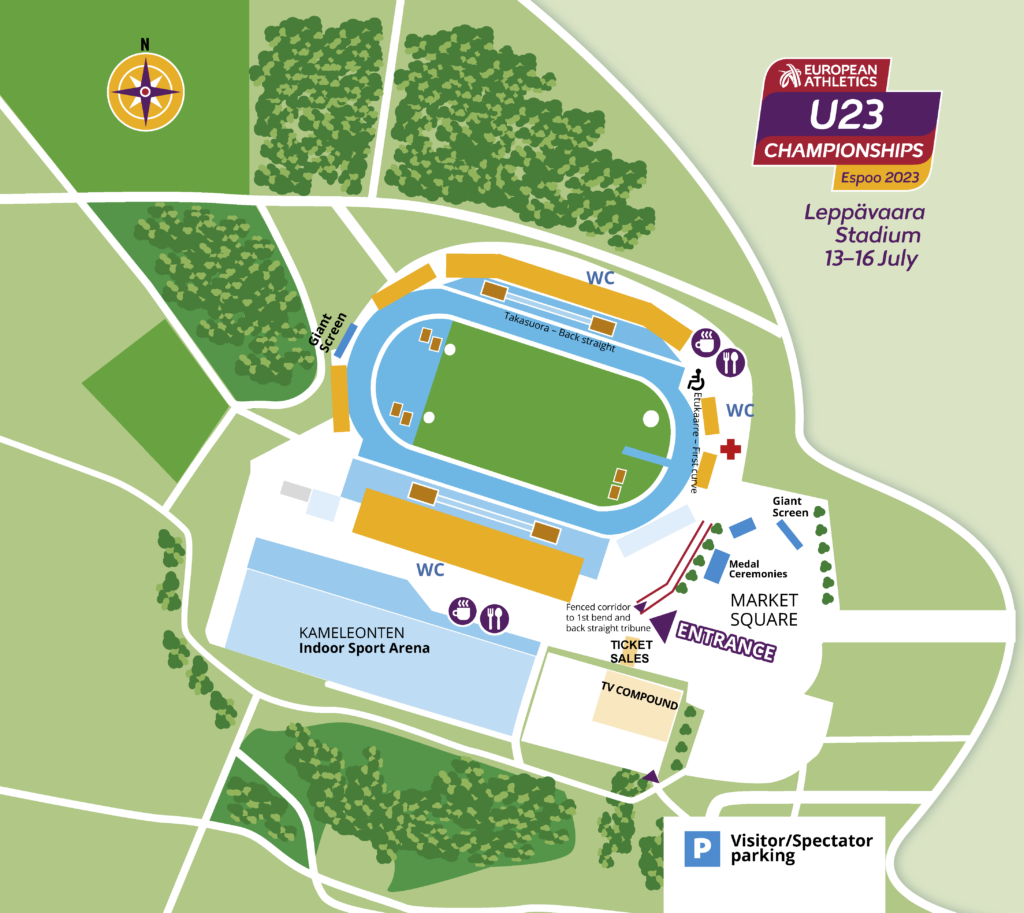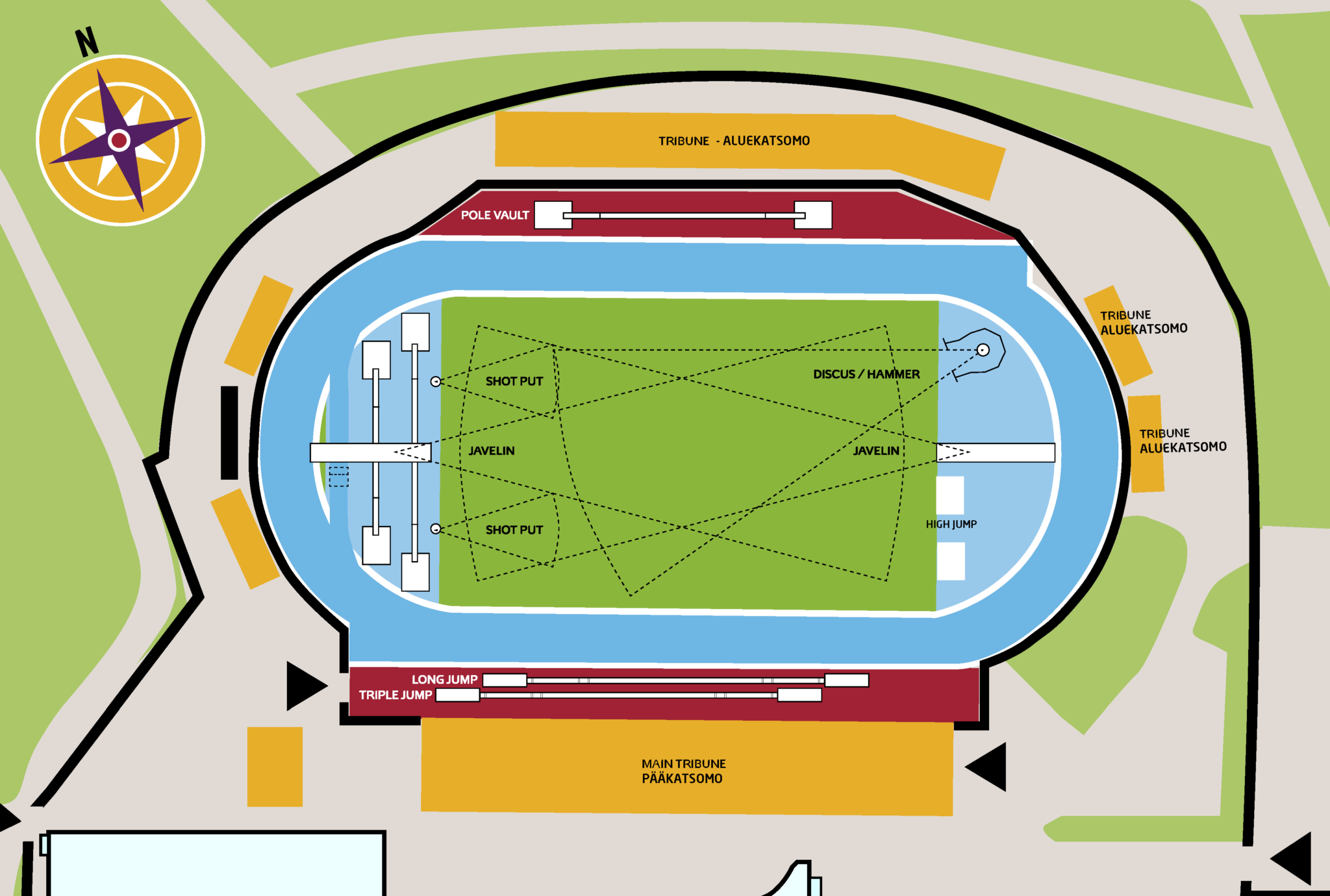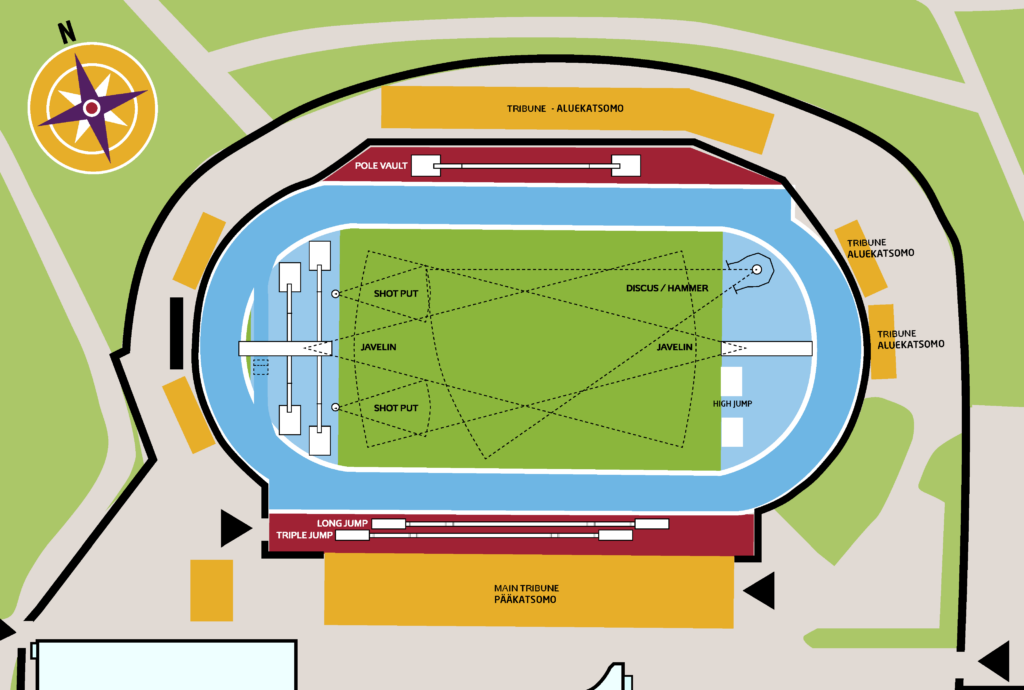 Main Tribune sections:

Parking
Spectators parking area is the P-section along side of the Vanha Maantie.